MBK Public Company Limited operates its business with a strong hold on the Good Corporate Governance guidelines and compliance with the law, business ethics, and corporate conducts together with pursuing good management. It is the Company's important duty to take care of and responsibility for communities, the society, surrounding environment, and all interested parties The Company realizes that promoting and supporting the strengths of the communities and society seriously will result in social and environmental development for holistic sustainability. The Company continuously organizes activities for the communities and the society by applying the company's expertise to economic value creation to the organization and society at the same time. Such action shall be held as the company's practice.
In 2019, MBK Public Company Limited and its subsidiaries ran business, together with mobilizing various projects to promote quality of life of people in the society, the communities, and the environment continuously, from both CSR-in-process and CSR-afterprocess. Employees were stimulated to raise environmental awareness. Their values and pride in their participation in community service were promoted, under the umbrella of 3 aspects of the sustainable development which the Company has placed significance and carried out continuously. They are as follows: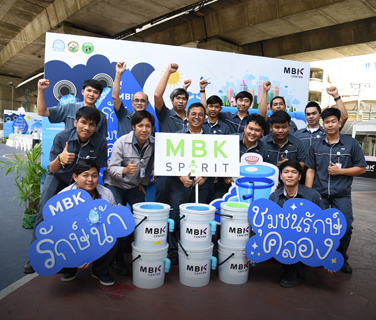 The Company has focused on and promoted the development of potential and building the healthy society. It also helped communities surrounding the Company's business locations to have participation by using useful knowledge to improve the quality of life of people in communities and providing financial support to public agencies, organizations, and foundations as well as providing spaces for students and foundations in order to organize charitable activities and public services.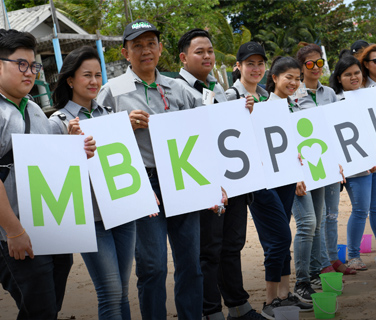 The Company is determined and adheres to be "Thai organization with a green heart" by taking care of and responsibility for the environment in every process, through supporting activities that pertain to energy conservation, resource management with value recognition, energy saving, and creative ways of recycling in order to relieve environmental problems which are considered the problems at world level. Cooperation and teamwork from all parties are needed such as running a campaign for raising the employees' good awareness of conservation of the environment; organizing activities to provide knowledge to the communities, new generations, and educational institutions so that they can be role models or leaders in creatively coping with the environmental problems, as well as expanding cooperation with alliances in order to maintain a balance between business operations and being environmentally friendly.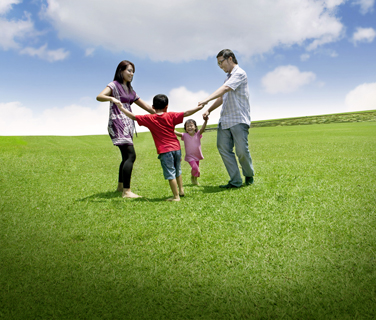 With professionalism in diverse businesses, the Company has potentially run businesses and investment in order to generate returns sustainably. Therefore, it enables the Company to grow continuously and stably. It is also part of creating the society of happiness and sustainably strengthening Thai economy in the long run.
You can have further information about the Sustainable Development Report on the Company's website at www.mbkgroup.co.th